---
China Huadian creates a new model of green and smart heating
---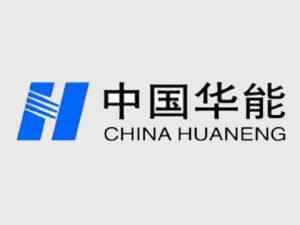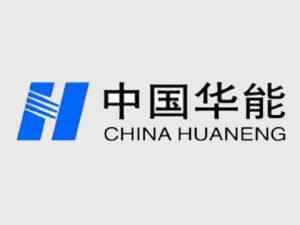 At 0:00 on November 15th, China Huadian's Beijing, Tianjin, Shandong, Anhui, Shaanxi and other regions officially opened for heating, fully opening the "warm winter" mode.
"It's too cold, and I can't wait to wrap my inner and outer layers into rice dumplings when I go out." In recent days, the temperature in many places across the country has dropped sharply, and the cold wind is expected to be severe. China Huadian actively guarantees heat supply projects for the people's livelihood, makes overall arrangements for heat supply, vigorously promotes clean heating in winter in northern areas, and launches "coal to gas" and "coal to electricity" work in accordance with local conditions. During the 2018-2019 heating season, China Huadian's heating area was 564 million square meters, an increase of 14.4% year-on-year, and the installed heating capacity reached 72.43 million kilowatts, an increase of 14%. A new era of clean, low-carbon, smart and efficient heating has arrived.
A blueprint to help defend the blue sky
"A few years ago, in winter, you could see black smoke billowing chimneys everywhere. They were all small boilers for heating." The residents commonly called "small boilers" are actually small coal-fired boilers, out of consideration of operating costs. , Often use low-quality coal, and the flue gas treatment is not in place, and some are even directly discharged. Inferior coal has a high sulfur content, and the flue gas that is not properly treated contains a large amount of soot, which is one of the important reasons for the haze weather.
In recent years, the country has resolutely fought the battle to defend the blue sky, stepped up efforts to improve ecological environmental protection, comprehensively implemented integrated management of loose coal, and promoted clean heating in winter in the northern region. In order to actively cooperate with the government in accelerating the elimination of small boilers under 10 tons and the transformation of clean energy, China Huadian has gone all out to expand the clean heating map, and continuously connects the outdated small boilers for coal-fired heating users into the central heating pipe network. The blueprint covers the whole country.
In Heilongjiang, Huadian Energy Company built 15 heat exchange stations, cooperated with the local government to dismantle and integrate 12 small boilers, and completed 13 major technological transformation projects with a heating area of ​​more than 100 million square meters. In Yingmou Dadi, Huadian International Laicheng Power Plant carried out the second-phase capacity expansion work of the first heating station, realized dual-machine heating, and the heating area increased by about 10% year-on-year. In the Changde area, Huadian Hunan Company has carried out the construction and operation and maintenance of the heating project. As of October this year, it has successfully laid a 3,300-meter heating pipe network and provided centralized heating to 8 surrounding enterprises. It is expected that the area will reduce sulfur dioxide emissions by about 436 tons within the year. Reduce nitrogen oxide emissions by about 103 tons and reduce soot emissions by about 1,695 tons.
While renovating small coal-fired boilers, China Huadian seized the opportunity of the national "coal-to-gas" policy to vigorously develop clean energy. Many regional companies gave full play to their location advantages to promote the "startup" of gas turbine projects.
In the Beijing-Tianjin-Hebei region, the second phase of Tianjin Nanjiang Company's 930,000-kilowatt gas-steam "two-to-one" combined cycle heating unit will be put into operation before the end of the year. After it is put into operation, the heating capacity will reach 650,000 kilowatts and the heating area will be 5 million square meters. Meters, the maximum heat supply can reach 14 million square meters, which will reduce coal burning by more than 500,000 tons per year, reduce smoke and dust emissions by more than 8,600 tons, reduce sulfur dioxide emissions by more than 800 tons, and reduce nitrogen oxide emissions by more than 1,700 tons. Completely change the heating mode of small coal-fired boilers in the city that is scattered, wastes resources, and pollutes seriously. Huadian Hebei Yuhua Company completed the external approval of the second phase of the expansion project in only four months from 2 sets of 350,000 kW coal-fired units to 2 sets of 400,000 kW gas-fired units. Construction is planned to start within the year, and standard coal can be reduced every year after completion. 300,000 tons, adding "weight" to the more blue sky and white clouds in the Beijing-Tianjin-Hebei region.
Huadian Shandong Co., Ltd. complies with the requirements for the conversion of new and old kinetic energy in Shandong Province, deploys Qingdao and Zhangqiu gas turbine thermal power projects and Dongying natural gas distributed energy projects to achieve the development of clean heating in the core area of ​​"Panji, Qing, Yan" new and old kinetic energy conversion; Huadian Xiasha Thermal Power Company in the national development zone "Hangzhou Economic and Technological Development Zone" has built the country's first "one with two" 6F gas turbines, with two gas-fired generator sets and two waste heat boiler mother pipes for one pumping condensation Type steam turbine generator set with a thermal efficiency of 70% and a maximum heating capacity of 230 tons/hour.
One upgrade, the heat loss per kilometer is about 0.05℃
"Huge boiler room, roaring steam turbine sound, heavy old equipment, the outside world's perception of power plants still remains in traditional industries." said a head of a grassroots power generation company in China Huadian. "In fact, many power plants have been widely adopted Modern digital information processing and communication technologies, integrated intelligent sensing and execution, intelligent control and management decision-making technologies, to build a "smart" power plant."
And smart heating is based on the "smart power plant", using smart heating technology to upgrade the equipment to create a smart heating project.
The largest central heating project in Northwest China-Huadian Yinchuan "East Heat to West" Central Heating Project was officially put into operation on November 1. This project is the first nationwide company to adopt long-distance, cross-Yellow River, and large temperature difference heat pump technology. A heating project in the "Internet + Smart" model. The project realizes the reuse of the exhaust steam of the power plant through high back pressure transformation, improves the comprehensive utilization efficiency of energy, and creates a safe, clean, efficient and economic long-distance intelligent heating system. Warmth "starts" from the heat source—Huadian Lingwu Power Plant, with an initial temperature of 54.6°C. After a 46-kilometer journey through the Yellow River and other "long-distance journeys", the temperature at the end point of the No. 3 pressure isolation station is 53.7°C, with a temperature loss of less than 1 ℃.
At the same time, China Huadian has conducted in-depth explorations of the "smart heating network", built a smart heating network dispatching and command system, and used the Internet to monitor and manage the parameters of the entire network, and monitor the operating conditions of the heating system in real time and comprehensively to ensure The heating is stable and convenient in winter.
Huadian Jinshan Co., Ltd. strives to carry out "unattended" transformation of heat exchange stations, and gradually improves the intelligent adjustment method combining "network source coordination" and "one station, one curve" to ensure that the user's room temperature is constant; Huadian Shandong company applies intelligent heat The remote control system of the network performs intelligent opening of the bolts. The thermal website relies on the intelligent centralized control network platform to determine the heating temperature according to the real-time ambient temperature, so as to realize the energy-saving operation of the intelligent heating network and lean heating.
An opportunity to achieve new breakthroughs in industrial gas supply
Industrial gas supply, as the name implies, is the power plant providing steam to the enterprises in the industrial park, which can not only meet the heat demand of the industrial and public buildings in the park, but also improve the energy efficiency and economic benefits of the power plant itself and achieve a "win-win".
"In recent years, as coal prices continue to rise, material transportation costs increase, labor costs increase, and environmental protection requirements become stricter, the cost of gas supply for small-scale heat sources provided by original enterprises has increased rapidly, which has been unable to meet the gas demand of enterprises. "The person in charge of Hubei Fangtong Pharmaceutical Co., Ltd. said that enterprises urgently need a stable and reliable steam supply.
"There are not a few companies like us that urgently need high-quality gas." The person in charge said.
To seize the opportunity and follow the trend, China Huadian will extend the heating chain to develop industrial gas supply. As the "integrated energy supply center" of Hangzhou Economic and Technological Development Zone, Huadian Xiasha Company is the largest food and beverage production base in East China, such as Wahaha Food Company, Dingyi Food Company, Weiquan Food Company and many other well-known strong enterprises. Heating power, with an average annual heat supply of about 1 million GJ, achieving a profit of more than 3 million yuan. And this year, Huadian Xiasha Company will supply compressed air to the Yidele Group Company and become an integrated energy supplier with multi-energy complementary of "heat, electricity, cooling, air and water".
How to meet the high quality requirements of industrial enterprises for steam is also a major challenge for gas supply enterprises. In this regard, China Huadian's answer is to work hard on the technological transformation of the gas supply network.
Huadian Hubei Company made full use of the existing heat source, implemented the Xisaishan Industrial Park gas supply pipe network technical transformation project, and strengthened the construction and operation of the heat supply pipe network in the Xisai Mountain area. Up to now, it has provided safe, Steady steam. In the land of Xiaoxiang, which is close to Hubei, Huadian Hunan Company focuses on the provincial capital city of Changsha to extend the gas supply network. After the renovation, it can simultaneously supply gas to 12 companies in Changsha, with an annual gas supply of about 250,000 tons.
A sincere heart, warm people service meticulously
"Hello, how do you pay for heating on Alipay?" "You open Alipay and enter the heating fee for living payment, then find Huadian Qingdao Heating Power Co., Ltd., and enter your heating certificate number to pay." In the past few days, the 24-hour heating service hotline of Huadian Qingdao Heating Company could not stop at all, and the hotline became "hot" again.
The heating service hotline of Huadian Qingdao Heating Company has been "on duty" for ten years. It has provided services to users around the clock. The heating season has received an average of 26,000 calls from users. It has maintained the government hotline's completion rate, comprehensive service satisfaction rate, and customers for consecutive heating seasons. The "three rates" of the satisfaction rate are 100%.
People's livelihood is no small matter, and "hot" affects people's hearts. China Huadian has always adhered to the service tenet of "everything starts with user needs, and everything ends with user satisfaction". In providing warm-hearted services, each regional company has "Eight Immortals Cross the Sea, and Each Shows Magical Powers", opening up the "last mile" of heating service.
In Prairiezhan Township, Huadian Inner Mongolia Company gave full play to the exemplary vanguard role of party members and cadres, carried out service activities such as "the spirit of the 19th National Congress of the Communist Party of China is in action" and party member service teams enter the community to answer questions and answer questions raised by residents on heating issues; organize annually Activities such as media reporter meeting for heating work, 315 heating law publicity, and "degree of care" public open day heating services, unblocked the connection between enterprises and users.
In the north and south of Tianshan, Huadian Xinjiang Branch carried out the "petitioner's inquiries" activity, selected 132 professional and technical personnel to carry out household services face-to-face, solicited heating opinions and suggestions, and established a ledger to grasp "first-hand information". At the same time, publicize heat supply policies and regulations, heat use common sense, user charging services, etc., distribute heat supply and use knowledge propaganda summaries, visit a total of 55 communities, involving 2550 heat users, and send more than 3700 promotional materials.
Don't ask Chunxi how much to pay back, the twelfth lunar month is still cold. China Huadian insists on taking the people's yearning for a better life as its goal, unswervingly delivering green energy, creating smart heating, providing warm services, and bringing Huadian's heat source to make this winter warm as spring. (Wang Wei, Wang Jian)
This article is transferred from China Coal News Network
More company information
Welcome to pay attention to [Jingji Technology Co., Ltd.] WeChat public account