Originality, originality, ingenuity, brilliant
Categories:

Industrial Trend

Author:

Origin:

Time of issue:

2018-10-24 08:12

Views:
Originality, originality, ingenuity, brilliant
(Summary description)Walking into Xinjiang GCL New Energy Material Technology Co., Ltd. (hereinafter referred to as "Xinjiang GCL Polysilicon") located in the Zhundong Economic and Technological Development Zone in Xinjiang, you can feel that there is a spirit, a pursuit, and the famine in the Gobi desert everywhere. The forces interweave and collide to create a magnificent and harmonious movement.
Categories:

Industrial Trend

Author:

Origin:

Time of issue:

2018-10-24 08:12

Views:
Walking into Xinjiang GCL New Energy Material Technology Co., Ltd. (hereinafter referred to as "Xinjiang GCL Polysilicon") located in the Zhundong Economic and Technological Development Zone in Xinjiang, you can feel that there is a spirit, a pursuit, and the famine in the Gobi desert everywhere. The forces intertwined and collided into a magnificent and harmonious movement.
One
Xinjiang Zhundong Economic and Technological Development Zone, a national-level development zone built on the basis of Zhundong Coalfield, has a planned management area of 15,000 square kilometers. The 678 companies that have settled in the vast park still appear to be so empty. The distance between companies is as short as ten kilometers, and as far as twenty or thirty kilometers.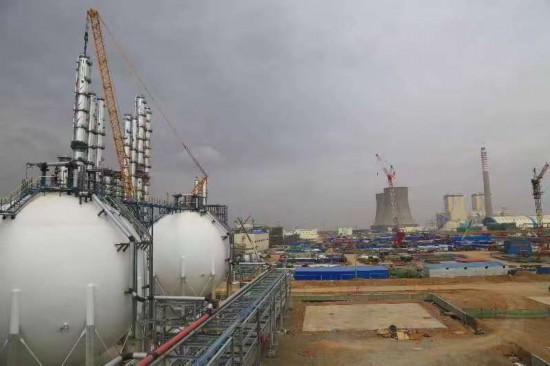 Xinjiang GCL Polysilicon is currently the most remote enterprise in the park, 110 kilometers away from the Administrative Committee of Xinjiang Zhundong Development Zone. In the nearly two-hour drive, almost no people can be seen on the road, only the long road extends to the sky, taking us deep into the hinterland of the wasteland, and the scene is magnificent with a bit of coolness.
In the last two hours of continuous turbulence, a modern factory on the far horizon gradually came into view. Under the blue sky and white clouds, there were many steel towers, surrounded by green trees, and people were very beautiful. Xinjiang GCL, which advocates "bringing green energy to life" Polysilicon brings vitality to this wasteland that has been silent for a thousand years.
GCL Group Co., Ltd. is an international comprehensive energy group focusing on new energy, clean energy and related industries, China's largest non-public power holding company, and the world's leading photovoltaic material manufacturer and new energy development, construction and operation Quotient.
In September 2016, GCL Group and Xinjiang Changji Hui Autonomous Prefecture signed a strategic cooperation agreement to invest 30 billion yuan in the construction of GCL Silicon-based Industrial Park.
On December 6, 2016, Xinjiang GCL New Energy Material Technology Co., Ltd. was registered and established by Jiangsu Zhongneng Silicon Technology Development Co., Ltd. The first phase of the project with an annual output of 100,000 tons of polysilicon has an investment of 5.65 billion yuan and an area of ​​1159 mu.
The project broke ground on April 7, 2017, and the construction period is 18 months. It is planned that the first 40,000-ton polysilicon production line will be completed and put into operation in October 2018, and the second 40,000-ton polysilicon production line will be completed and put into operation by the end of the year.
In April, Xinjiang, on the Zhundong Gobi Desert, was still cold in spring, but it was still cold at first.
Stepping on the land covered by residual snow, the Xinjiang GCL Polysilicon people threw themselves down and cheered. The first batch of engineering and technical personnel from the project department arrived at the site on February 25, followed by the first, second and third batches of production preparation personnel.
In the Xuzhou Zhongneng Base, more than 400 new employees recruited from campus and from the society passed on, helped, and brought them hand-in-hand in the "One Belt One" teacher belt, eager to learn new technologies, delve into new knowledge, and improve new skills. They are The "Rising Star" of Xinjiang GCL Polysilicon.
Four main contractors including China Chemical Engineering Third Construction Co., Ltd., 15 EPC units including Suzhou Tianwo, nearly 10,000 construction troops, thousands of electric welders, hundreds of crawler cranes, truck cranes, and hundreds of excavators and shovels The shuttle between trucks and commercial concrete trucks continued to set off a climax of "scientific construction and safe construction", and the scene showed a scene of "golden iron horses, swallowing thousands of miles like tigers".
The once desolate corner of Zhundong is now broken by GCL people, and the construction site is changing with each passing day, and Changhong is always in awe.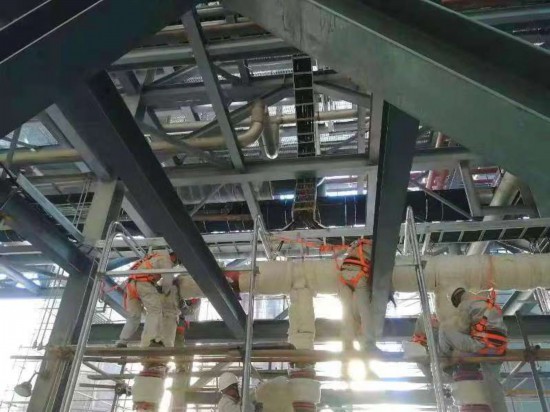 "The new era belongs to everyone, and everyone is a witness, pioneer, and builder of the new era." The strong voice from General Secretary Xi Jinping shocked and inspired the struggle of all employees of Xinjiang GCL Polysilicon.
"Entrepreneurship, innovation, competition, and leadership" they have rooted the spirit of GCL on the Millennium Silk Road; "GCL is strong, employees are rich, and society is praised" they entrust the GCL dream to Zhundong Gobi to realize it.
At 20:00 on July 25, 2017, the first unit of Xinjiang GCL Polysilicon—the production material warehouse was successfully capped;
On October 13, 2017, the first coarse-separated tower hoisted perfectly closed;
At 14:20 on May 4th, 2018, the first device of the whole plant-the 50 cubic liquid nitrogen tank feed in the empty nitrogen station of the utility branch plant.
...
After more than 500 days of hard work, Xinjiang GCL Polysilicon finally ushered in the day when the project was put into production.
The general manager of the company Jiang Zhenqi said that the civil construction is being finished quickly, the equipment debugging is in full swing, and nearly a thousand employees on the spot are rushing for time around the clock. He pointed out that the start of construction must first ensure safety, compliance and legality, and complete procedures; secondly, the start of construction must be successful once, produce high-quality products, and set the standard, which shows the ambition and pride of GCL people.
two
As an international comprehensive energy group focusing on new energy, clean energy and related industries, GCL Group has always adhered to the concept of "bringing green energy into life" and has built up power, photovoltaic, and overseas oil and gas industries. With total assets of nearly 200 billion yuan and nearly 30,000 employees, its existing holdings including GCL-Poly Energy (3800.HK), GCL New Energy (0451.HK) and GCL Integrated (002506.SZ) are listed the company.
Jiang Wenwu, senior vice president of GCL-Poly, president of the polysilicon business unit, and chairman of Xinjiang GCL New Energy Materials Technology Co., Ltd., said that as a leading enterprise in the national photovoltaic industry, in order to promote the revolution of new energy applications, since entering the "13th Five-Year Plan", GCL Group is speeding up the formulation and promotion of the "Photovoltaic Parity Grid" industry roadmap. As a key link to enhance the overall industrial chain cost advantage and greatly reduce the cost of photovoltaic power generation, the investment in the construction of Zhundong Industrial Park is GCL Group's step to achieve this goal An important step.
2018 is a year of transformation for GCL Group, implementing the "Cage for Birds" and "Zhundong Xuzhou Double Base Construction" to carry out the third strategic transformation.
Xinjiang GCL's 200,000-ton industrial silicon project is GCL Group's active response to the "One Belt One Road" initiative, building "Energy Xinjiang", creating a "new energy and new material" highland in Changji Prefecture, and promoting the "Rise of Zhundong" Another strategic move not only provides abundant raw material support for the production and operation of Xinjiang GCL's 100,000-ton polysilicon project, but also has a milestone significance for the construction of the "Jundong-GCL Silicon-based Materials Industrial Park".
It is understood that Xinjiang GCL's 200,000-ton industrial silicon project covers an area of ​​1,236 acres, including 100,000 tons of silicon fume processing and production of 100,000 tons of conventional products, with a total investment of 2.8 billion yuan, and the first-phase 8*33MVA electric furnace production system. It is expected to be completed and put into production in April 2019 and reach full production in August 2019.
On September 18-20, 2018, at the China Silicon Industry Conference in Urumqi, Jiang Wenwu shared 50,000 tons of high-purity polysilicon with the experts
Technical thinking of the project: GCL polysilicon "Xuzhou-Zhundong" dual-base construction is not a simple expansion of production capacity, but a further upgrade of core production technology and processes. It is a new journey of GCL polysilicon's leading technology.
Xuzhou Base--Zhongneng Silicon Industry Co., Ltd. gathers the original production equipment construction and more than ten years of mature operation experience, and has created the internationally leading GCL polysilicon ultra-large-scale clean production technology with independent intellectual property rights (referred to as "GCL Law", invention patent number ZL201010604555 .9) Realize the full recycling of materials, with short processes, high utilization of materials and energy, and low external dependence. This not only greatly reduces production costs, but also achieves clean production, green manufacturing, and zero emissions of polysilicon . And on this basis, it is further enriched and perfected, and the product quality is more reliable, cleaner and better through independent technologies such as efficient distillation technology, reduction furnace simulation technology, and automatic crushing.
Jiang Zhenqi introduced that another innovative highlight of the GCL Polysilicon project is to build a smart factory. Change the existing manual-intensive operation mode, use robots and other intelligent transportation and automation equipment, realize the intelligent storage of product processing, greatly improve efficiency, reduce costs, and provide "GCL" solutions for the early realization of "parity online".
Jiang Zhenqi gave a set of data: After the project is completed and put into production, the company will become the world's leading supplier of photovoltaic raw materials at the lowest cost in the world (comprehensive cost is controlled at around 50,000 yuan/ton), and its share in the global polysilicon market will exceed 30%, GCL Zhundong Silicon-based New Material Industrial Park will become the world's leading silicon-based new material R&D and production base.
three
On April 7, 2017, the project broke ground, and this ancient wasteland is permeated with the "ingenuity" aura of excellence.
In the rainy season of April 2018, employees planted trees everywhere in the park. They assign each responsibility according to the task. You shovel the soil, I carry the saplings, you fill the soil and step on the soil, and I water the seedlings. Every process is done carefully and meticulously, and every link gives birth to green hope. Within two days, thousands of tamarisk and elm saplings settled down.
In the early summer of May, on the one hand, GCL's 100,000-ton polysilicon project was under construction, on the other hand, GCL's 200,000-ton industrial silicon project started, and GCL Group's projects in Xinjiang took root one by one.
GCL Group entered Xinjiang, bringing with it independent intellectual property technology, 30 billion capital, and advanced management concepts. GCL people in this hot land make friends with generators, steam turbines, boilers and other units and equipment, and are accompanied by snowy mountains, Gobi, and sand dunes. They are forging loyalty with perseverance and perseverance.
Li Junzheng, deputy general manager of Xinjiang GCL Polysilicon, said, "Difficulties and hardships will make you happy. What GCL people cultivate here is the spirit of a Chinese craftsman."
Large-scale compressor commissioning is the longest, most complicated and most important construction link in the entire project. During the installation and commissioning phase of the compressor of the OGR hydrogenation unit, the construction unit sent the best fitter, and the company also transferred the best technicians from Xuzhou and branch machinery to participate in the installation.
Mechanical engineer Wu Lei often warns new employees that since they choose to do mechanical work, they must have the determination to be a "craftsman" for a lifetime. One must not be afraid of dirt, second must not be afraid of hardship, and third must be lonely.
When opening training courses for new employees, he grasped the key points of the course and expressed vividly in vivid language, so that new employees could understand and master professional knowledge quickly, and organized examinations reasonably to consolidate theoretical and practical knowledge.
Zhang Xiang, the team leader of the OGR in the production branch, is a "suffer" and even a craftsman.
From tower hoisting, pairing, welding, clean construction, tower internals installation, to equipment commissioning, pipe purge and suppression, he personally worked at every stage and led his assistants to stick to the scene.
He arrives one step earlier than the construction workers every day, and leaves the scene one step later. This is the principle and inheritance of iron strikes. From Jiangsu to Xinjiang, it has not changed for more than ten years.
At 17:46 on September 2nd, the air compressor used for purging broke down. Zhang Xiang quickly reported to the leadership and requested the support of electrical instruments and maintenance personnel.
At 21:49, after the air compressor was overhauled, it ran for 10 minutes and stopped again. Zhang Xiang was calm and composed. Based on years of operating experience and daily knowledge accumulation, he judged that a certain contact point of the secondary circuit inside the air compressor was not properly closed. The maintenance personnel reorganized and found out the problem according to his ideas.
At 22:57, the air compressor was repaired and resumed operation.
In this atmosphere of striving to be craftsmen, the people of Xinjiang GCL Polysilicon have also honed the spirit of striving for excellence and dedication.
On September 24, during the Mid-Autumn Festival of the reunion of thousands of families, 800 construction teams from 16 ethnic groups were still fighting on the spot.
Chen Xu, an employee of the Quality Inspection Center, climbed his safety belt to the second floor of the adsorption tower of the Quality Inspection Center to open holes; Zhang Jiming, a special engineer from the Engineering Department, coordinated with the chemical construction personnel on the site to coordinate the insulation of the air-conditioning hot and cold water pipes; the 42-year-old Mahei Buha was An employee of the Yi nationality from Xiaoliangshan, Sichuan, with a small body in the hydrogen compressor factory, using a neck cover to carefully fasten the scaffolding.
Sticking to their posts and unable to reunite with their families, there are also a group of post-90s and post-00s who are internal operators in the DCS central control room. The DCS central control room is the "heart" of the company's production. Every data change will be displayed on the big screen, and every instruction will be issued and communicated from here. And those who operate these computers and instruments are these new GCL people whose age is at the right time.
An enterprise is to society as a fish is to water. GCL Group's westward advancement and settlement in Zhundong are not only necessary for its own transformation and sustainable development, but also for earnestly fulfilling the glorious mission and social responsibility of supporting the construction of "Greater Xinjiang". After the GCL polysilicon project is put into production, it can contribute nearly 1 billion yuan in tax revenue to Xinjiang every year and solve the employment of nearly 1,000 people. At present, it has accepted more than 60 surplus laborers in southern Xinjiang.
This article is transferred from China Coal News Network
More company information
Welcome to pay attention to [Jingji Technology Co., Ltd.] WeChat public account
Contact Us


Shanghai JNG Industry Co., Ltd. (Headquarters)
Address: 26F and 27F, Building No. 1, Oasis Middle Ring, No. 1628, Jinshajiang Road, Shanghai
Postcode: 200333
Switchboard: 86-21-51806888


Fax: 86-21-31210055




After-sales Phone:

4000797000
联系我们
JNG Technology Co., Ltd. (Production Base)
Address: No. 899, Kaixi Road, Jiaxing
Phone:

86-573-83700000


Email:shkf@shjingji.com (After-sales Service Department)
Website:

www.shjingji.com
Scan and follow the QR code