---
Coal "three changes" promote transformation first
---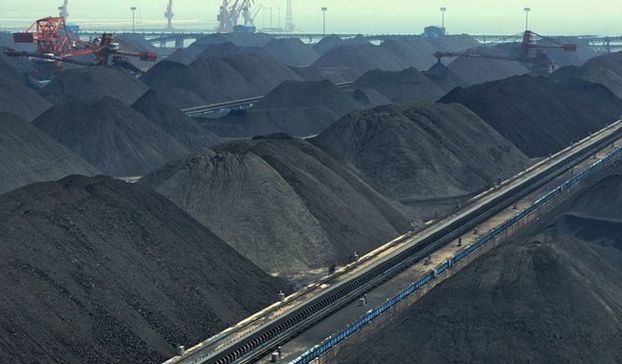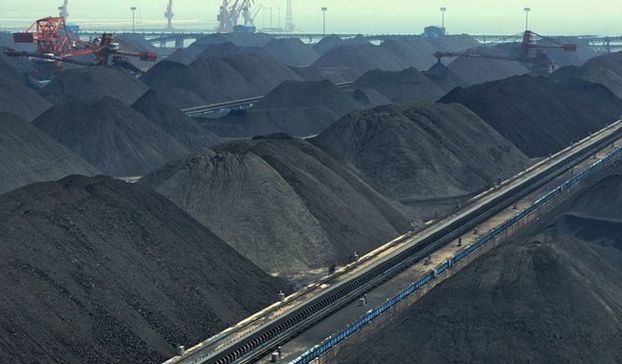 In the 60-year development history of Ningxia, coal energy has always played a huge role. Ningxia has also formed an industrial system with coal, electric power, petrochemical, metallurgy and other industries as the pillars. While expanding and strengthening the coal industry to maintain its growth momentum, Ningxia continues to explore and optimize the coal industry chain to accelerate transformation and upgrading and green development.
The transformation of underground coal into air power, the development of modern coal chemical industry, and the transformation to a high-tech material industry... The development direction of the coal industry in Ningxia has become clearer. The path of clean and efficient use of coal has not only spawned a batch of new kinetic energy, but also promoted the transformation of Ningxia's economic development mode, which truly made Ningxia prosper with "coal".
"Online delivery" of coal resources
The Ningdong-Shandong DC transmission project is the world's first ±660 kV DC transmission project, which "bundles" thermal power from coal bases in western my country and wind photovoltaic power from the upper reaches of the Yellow River to Shandong.
"This'electric expressway' has an average annual transmission of 29 billion kWh, and an average daily transmission of nearly 80 million kWh, which is equivalent to 80% of Qingdao's existing grid supply capacity. It is currently the cross-province with the best commercial operation efficiency in my country. Cross-regional direct current transmission project." Zhao Xinyang, deputy director of the Yinchuan East Converter Substation, said that if the 220 billion kilowatt-hours of electricity that have been transported over the past seven years of operation are replaced with coal, it is equivalent to sending 120 million tons of coal.
In 2016, Ningdong-Zhejiang ±800kV UHV DC, which has the highest DC voltage level in the world, was put into operation, and 8 million kilowatts of additional power was sent; in 2017, the Shanghai Miao-Shandong ±800kV UHV DC project was under intense construction. It will be put into operation at the end of the month... Three cross-regional DC transmission-type Ningxia power grids will be formed. It is expected that the scale of external power transmission will exceed the 50 billion kWh mark by the end of this year.
"Ningxia's power transmission has not only achieved a breakthrough in power generation, but the provinces of power transmission have also expanded from the original three provinces of Qinghai, Tibet, and Shandong to the current dozens of provinces including Shanghai, Zhejiang, Jiangsu and Hubei." State Grid Ningxia Electric Power Co., Ltd. Deputy General Manager Zhao Qingshan said that "Ningxia Power Delivery" has reaped the triple benefits of Ningxia's structural adjustment, economic and ecological benefits.
Ningxia is a strategic base for my country's "West-East Power Transmission". As of the end of August, the region's integrated installed capacity was 35.1 million kilowatts, of which thermal power installed capacity accounted for 56%, and thermal power generation accounted for 78.6% of the entire grid. In 2017, coal consumption by thermal power enterprises in Ningxia was 52.02 million tons, and this year is expected to reach 60.52 million tons.
According to the Economic and Information Commission of the Autonomous Region, Ningxia has prioritized the development of supercritical and ultra-supercritical energy-saving environmental protection units for many years. The installed capacity of large-scale air-cooled thermal motors exceeds 14 million kilowatts. The capacity of self-provided machines for comprehensive utilization of waste pressure, waste heat, coal gangue and resources is 264.3. Ten thousand kilowatts. At the same time, the environmental protection technology has been strengthened, and newly-built units have simultaneously constructed flue gas desulfurization and denitrification devices. Many thermal power companies have completed ultra-low emission transformation ahead of schedule.
A strong, technologically advanced, safe and reliable power grid is the fundamental guarantee for coal to go online. At present, the main grid of Ningxia Power Grid has realized the leap from "ordinary national highway" to intelligent "highway". In addition to the delivery project, a 750kV double-ring network main grid has also been formed in the area, and the first 750kV double-ring network structure covering the entire province has been built in the country.
As of the end of 2017, Ningxia Power Grid's technical equipment and safe operation level, power supply guarantee capacity, and resource optimal allocation capacity have been greatly improved. The total length of Ningxia Power Grid 10 kV and above power grid lines is 48,700 kilometers, which can "circumnavigate" the earth more than one circle. The transformation capacity is 70.3 million kVA, the total installed power capacity is 41.876 million kilowatts, and the per capita installed power capacity is 6.14 kilowatts. 14,300 kilowatt hours, ranking first in the country.
Create a modern coal chemical highland
From "coal mining" to "power transmission" is just one of the paths to clean coal utilization and value-added in Ningxia. The main way to transform and upgrade the coal industry is to realize the on-site transformation of coal resources. For this reason, Ningxia has been relying on technological innovation for many years to build more modern coal chemical industry and continuously extend the coal chemical industry chain.
Ningxia's coal reserves rank sixth in the country and it is my country's main coal-producing area. The Ningdong Energy and Chemical Base, located in central and eastern Ningxia, accounts for 85%, with proven reserves of 33.1 billion tons. It forms the "Golden Triangle" of my country's energy and chemical industry with Yulin and Ordos. It is also my country's 14 large-scale coal bases of 100 million tons, and 4 modern coal chemical industry demonstration zones. The 4 million tons coal-to-liquid project of National Energy Ningxia Coal Industry Group, known as the "circuit board" project, is located here.
This single largest coal-to-liquid project in the world is one of the few indirect coal liquefaction projects in the world that has been put into commercial production. It converts more than 20 million tons of coal and produces more than 4 million tons of oil products. The second phase of the coal-to-liquid project has also been included in the national energy "13th Five-Year Plan" and will open up a new path for coal-to-fuel with gasoline as the mainstay.
"The 4 million tons coal-to-liquid project adopts the core technology of independent intellectual property rights, and realizes the demonstration application of 37 major technologies and equipment for localization, demonstrating the power of'Made in China' to the world." Said Huang Bin, chief engineer of the company.
In addition, Ningdong Energy and Chemical Base has also built the world's first coal-to-olefin project with an annual output of 500,000 tons, and started construction of the world's first coke gasification-to-olefin project, forming a modern coal chemical production capacity of 6.6 million tons, becoming my country's largest Coal-to-liquid and coal-based olefin production and processing base.
Develop from traditional coal chemical industry to modern coal chemical industry, and then comprehensively promote the development of modern coal chemical industry in the direction of refinement, high-end and clustering. Over the years, Ningxia has continued to strengthen and expand the modern coal chemical industry, extend the industrial chain, lay out the construction of coal-based olefins, coal-to-ethylene glycol and other projects, develop high-end products such as high-pressure polyethylene, and extend the research and development of synthetic lubricants and synthetic fibers. Chemical products promote the industry from the low end of the value chain to the mid-to-high end.
"In the future, Ningdong Energy and Chemical Base will continue to extend the coal-based olefin industry chain, adhere to the refined, diversified and clustered development of the olefin industry, and focus on the development of four industrial clusters of engineering plastics, synthetic rubber, synthetic fibers and fine chemicals. At the same time. , Relying on the advantages of raw materials such as methanol, formaldehyde, liquefied gas and coal-based polygeneration products, extend the development of fine chemical products such as clean oils, flavors and fragrances, liquid crystal display materials, lengthen the industrial chain, and increase the added value of products." Ningdong Base Tian Yanhu, head of the Economic Development Bureau of the Management Committee, said.
Industry integration has formed a cluster effect. Industry insiders believe that olefins and aromatics are still primary products, and the industrial chain can continue to extend to rubber, chemical fiber, and paint industries. The longer the industrial chain, the higher the value. For example, aromatics can become higher. The value-added raw silk, good quality, differentiated fiber, etc., have considerable market prices to increase the added value of coal fuel.
Walking into the 6000 square meter textile workshop, after polymerization, spinning, post-processing, solvent recovery and refining processes, spandex products of different specifications are "born" in the rumbling of rows of winding machines. White spandex, thinner than hair, is widely used in body armor, jeans, sportswear, etc. The source of its raw material is black carbon buried deep underground. However, the price of a ton of spandex is about 40,000 yuan, which is nearly 100 times higher than that of a ton of coal.
"The 300 tons of raw materials needed every day are all from the polytetrahydrofuran produced by Sinopec Great Wall Energy Chemical (Ningxia) Co., Ltd. across the road. Our two companies have a dry textile and a dry coal chemical, but they are upstream and downstream. Spandex products When the market changes, we will make adjustment suggestions at any time. This was unimaginable before." said He Huaizhen, deputy general manager of Ningxia Taihe New Materials Co., Ltd.
Another way to switch from coal fuel to chemical raw materials is to develop high-tech materials industry, and integrate development with light industry and textiles to realize the transformation of coal chemical industry from "black" to "white", which is one of the manifestations of Ningxia's cultivation of new kinetic energy. In recent years, Ningxia has focused on the coal chemical industry to replenish the chain and strengthen the chain extension, promote the conversion of new and old kinetic energy, realize the transformation of coal chemical industry to the new material industry, and improve the added value of products and market competitiveness.
At present, only Ningdong Energy and Chemical Base has completed the first phase project of 30,000 tons of differentiated spandex. At the same time, construction of 4,500 tons of para-aramid and 40,000 tons of bio-based fibers has opened up the path of the modern textile industry. "Ningdong Base continues to form a trend of enterprise agglomeration, industrial clusters, and development intensive, and promotes the integrated development of coal chemical industry, petrochemical industry, modern textile and other industries, and continues to form agglomeration cluster effect." Tian Yanhu said.
In addition, Ningxia will also explore the integrated development of coal fuels and energy conservation and environmental protection, recycling and production of food-grade carbon dioxide products, and exploring the application and comprehensive utilization of carbon dioxide and microalgae conversion and fermentation to produce succinic acid, and promote industrial integration into the transformation of Ningxia's coal industry. The future direction of the upgrade. (Reporter Yu Yao)
This article is transferred from People's Daily Energy
More company information
Welcome to pay attention to [Jingji Technology Co., Ltd.] WeChat public account