---
Large coal province--Shanxi must take the road of low-carbon development
---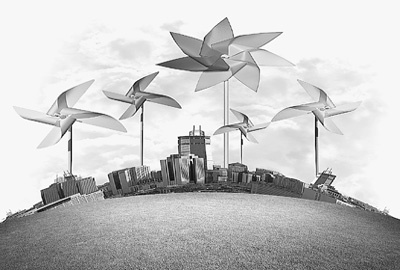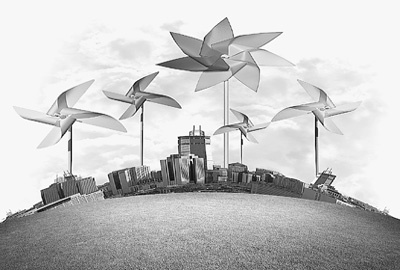 On September 16, the opening ceremony and summit forum of the 2018 Taiyuan Energy Low-Carbon Development Forum was held in Taiyuan. This move means that Shanxi, a large coal province, has entered the implementation phase in its pursuit of low-carbon green development.
Shanxi is a major energy province. So far, Shanxi Province has produced 17 billion tons of raw coal, and the amount of external adjustment exceeds 11 billion tons. In the future, coal's status as the main energy source will not undergo fundamental changes, and Shanxi's strategic position as my country's important energy and industrial base will not undergo fundamental changes. However, in the face of increasingly serious environmental pressures, Shanxi is determined to "not be the leader of coal, and strive to be the vanguard of the energy revolution!"
In recent years, Shanxi has actively promoted ultra-low emission and energy-saving transformation of coal-fired units to promote green development. By focusing on energy saving and consumption reduction, promoting green manufacturing, strict desulfurization and denitrification, and control of soot emissions, the ultra-low emission transformation of single-unit coal-fired units of 300,000 kilowatts and above was completed one year earlier than the state, and the energy-saving transformation of coal-fired power plants was completed by 18 million in 2017. Kilowatts, the average coal consumption of coal-fired power plants in the province reaches 320 grams of standard coal/kWh. At the same time, the province has made strong efforts to introduce new energy. In July, among the industrial sectors above designated size in Shanxi Province, the added value of the coal industry fell by 1.8%. As of the end of August, Shanxi's total grid-connected new energy installed capacity was 17.458 million kilowatts, accounting for 20.8% of the province's total installed capacity.
To realize the energy revolution, institutional mechanisms are the fundamental guarantee. At present, Shanxi has achieved market-oriented allocation of coal-bed methane resources for the first time in the country, nuclear reduction of coal-bed methane survey area of ​​1392.4 square kilometers, and completion of the price and cost supervision and review of 15 provincial pipeline transmission enterprises. In order to promote the energy revolution, Shanxi has put the energy system and mechanism reform into the fast lane by actively implementing 14 supporting reform plans for the power system reform. To
This article is transferred from China Coal Resources Network
More company information
Welcome to pay attention to [Jingji Technology Co., Ltd.] WeChat public account